Yes, I finally attended my very first Startup Weekend in Singapore. And they live up to their reputation of being one of the most organized startup events and I dig their heavy emphasis on execution.
Throughout 54 hours of working on startup ideas and observing how others approach the problem, there's a lot of lessons that I've learned throughout the whole process. I know why Startup Weekend is awesome: within three days, you'll be able to see the real social dynamics and the drama that unfolds as the teams manage themselves: both good and bad. It's like getting a very condensed experience of what startup life is like.
Going through my tweets and my mental recollections, here are the lessons that I've learned and/or observed during the event, in …
Continue Reading (2345 words, 10 minute read)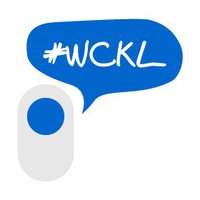 Recently I'm totally into Webcamp KL, an active community and unconference event with people who are passionate about anything web/Internet.
Yesterday's monthly event is a total blast with successful entrepreneur and angel/scout Chris Hong and two founders of a young startup called Wootfood, TJ Tee and Clayton, sharing their lessons and experience in building products and successfully launching their startups.
I have the whole session recorded using my iPod Touch and quality is surprisingly good as a guerrilla recording device. If you are interested in startups, download and listen to the full, 2-hour audio recording.