You probably wouldn't know this as I'm not able to bring myself to say it: that you mean everything to me since I felt the rush upon knowing you. In due course of time, I still find myself fixated over you despite the fact that I know I need you more than you'll ever need me.
Maybe it's just me seeing you as perfect the way you are, even with all the flaws and quirks. In a way that Bruno Mars struck an emotional chord in me when he sings his songs.
You have such honesty shining through in your words, your eyes and your expressions – so beautiful that I'll try to capture them with my own eyes when I get every silver of a chance. Noticing even the slightest …
Continue Reading (337 words, 2 minute read)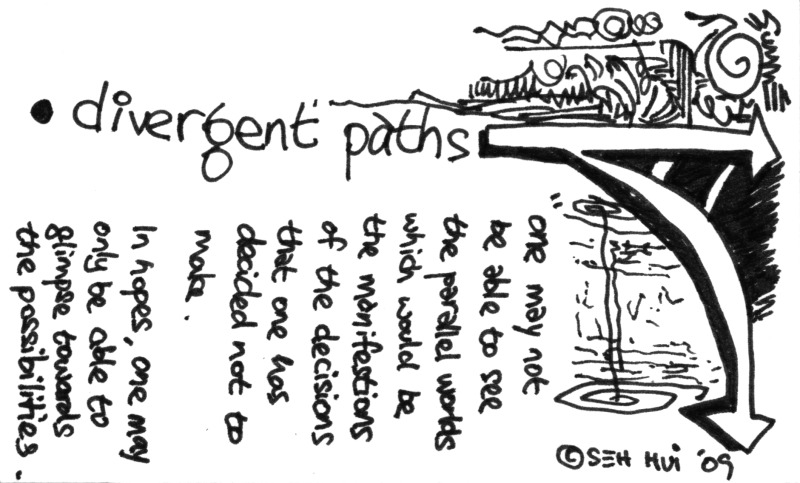 This is also another card-art that I doodled out of randomness years back.
I remembered that this piece came out of my thought exercises of questioning my "what if"'s – the very questioning of the decisions, action and inactions of the past.
I don't particularly enjoy this activity – it's just an invitation to a barrage of self-defeating emotions and regret. Maybe it's just an issue of personal strength and confidence? Considering that there are indeed a lot of life decisions or forgotten dreams that aren't too late to pursue.
The question is: are you willing to put forth the effort? Or are you just content just sitting there dreaming about it? Or worse, hoping that the positive changes will fall on your lap?